Kids Parties
Make your kid's birthday party an unforgettable experience with our parties!
With our unique kids art parties, they will explore their creative side and create lasting memories with their friends and family! The perfect way to make any occasion special and one-of-a-kind!
How many people?
9 Guests + 1 Birthday Child*
(base price)
Please see the FAQs below for the studio capacity.
How long?
Choose up to 90 min of art time. If you would like time after for cake or lunch you can rent the space for an additional 25 mins for party time.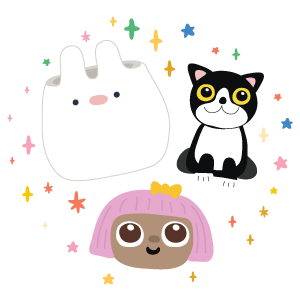 What are the projects?
Oven-bake clay

Earthenware clay

Besties oven-bake clay portraits

Splatter (click here for splatter)

Everyone will be creating the same pre-chosen project.

Oven-Bake Clay Choices | Ages 5-100
Our oven-bake clay projects are great for all skill levels. We use Ditto brand oven-bake clay, the coloured blocks are incredibly malleable to use. Once baked, it is solid, permanent and ready to be displayed. Figures approx. 1 wide × 2.5 height.
Sushi
Cats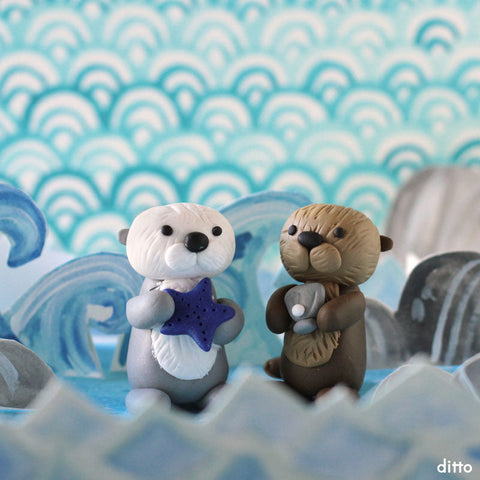 Sea Otters
Unicorns
Dragons
Zombies
Bugs
Great for 3-5 year-olds!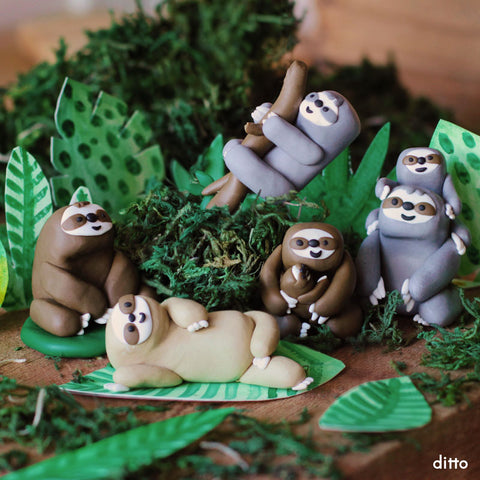 Sloths
Turtle
Great for 3-5 year-olds!
Dinosaur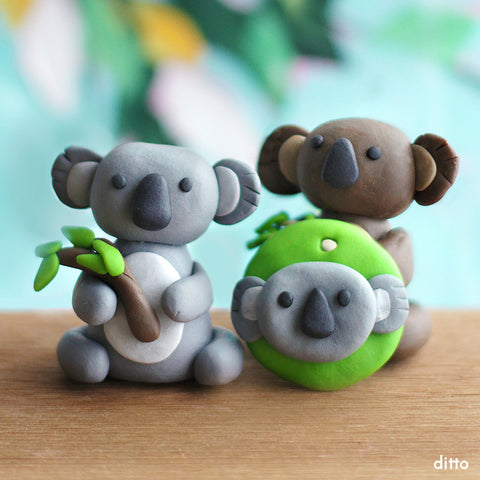 Koalas
Monkeys
Yeti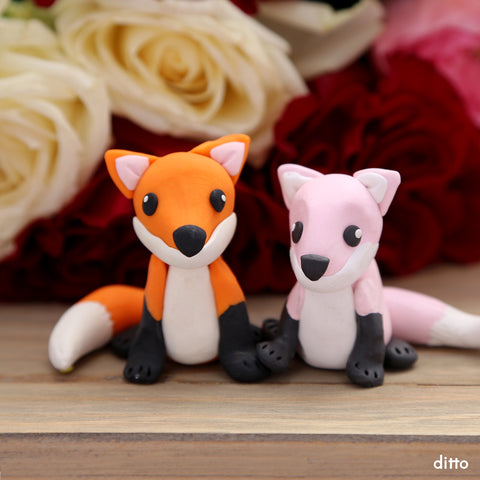 Foxes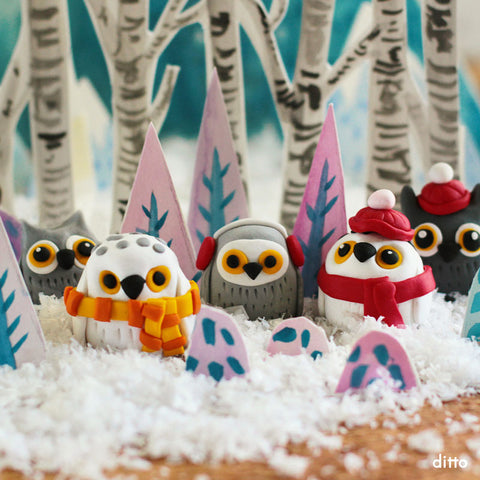 Owls
Great for 3-5 year-olds!
Dogs
Earthenware Clay Choices | Ages 7-100
Our earthenware clay projects are great for all skill levels. Each person hand-builds their own clay creation from scratch and applies coloured glaze for the details. Once it's dried, we will fire it in our kiln and it'll be ready for pick up in 14 days. Cups are approx. 2.5 diameter × 2.5 height.
Bunny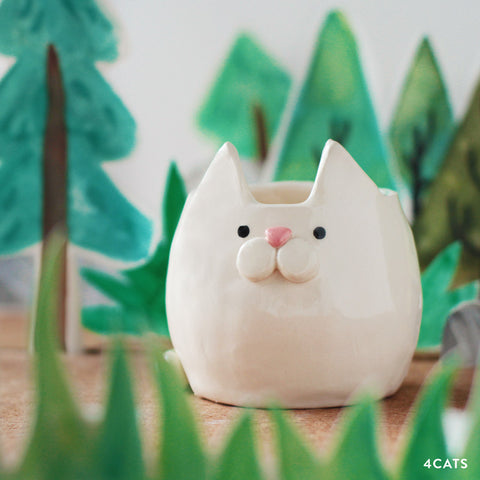 Cat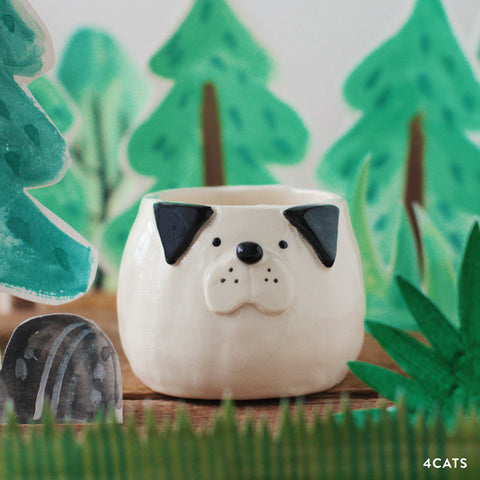 Dog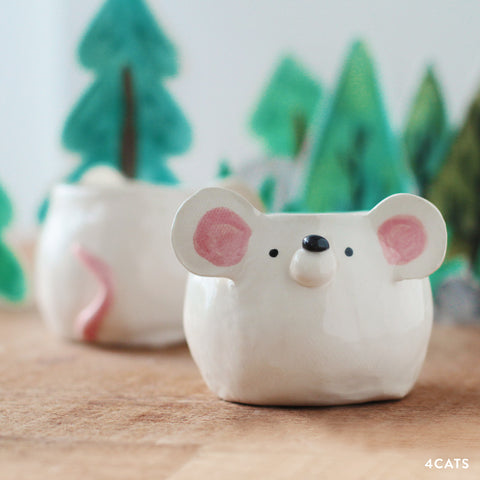 Mouse
Owl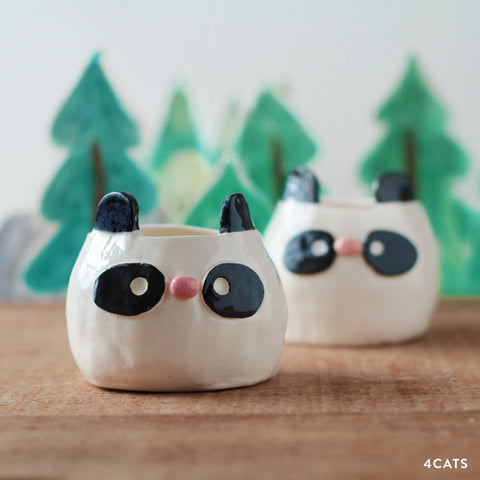 Panda
Unicorn
Yeti
Besties Portrait | Ages 5-100
Celebrate your special day, team, or family by spending time with your friends creating a personalized, 3D Besties Portrait. 
Each guest creates two colourful "mini-me" figures! One mini-me sculpture to take home, that will be mounted on a small canvas panel on a background of sparkle and colour!
The other mini-me will become part of the group masterpiece. The final magnificent group portrait is mounted on an 8×16 painted wooden panel for the birthday person to take home and treasure!
Mini-me!
Each guest creates two colourful "mini-me" figures!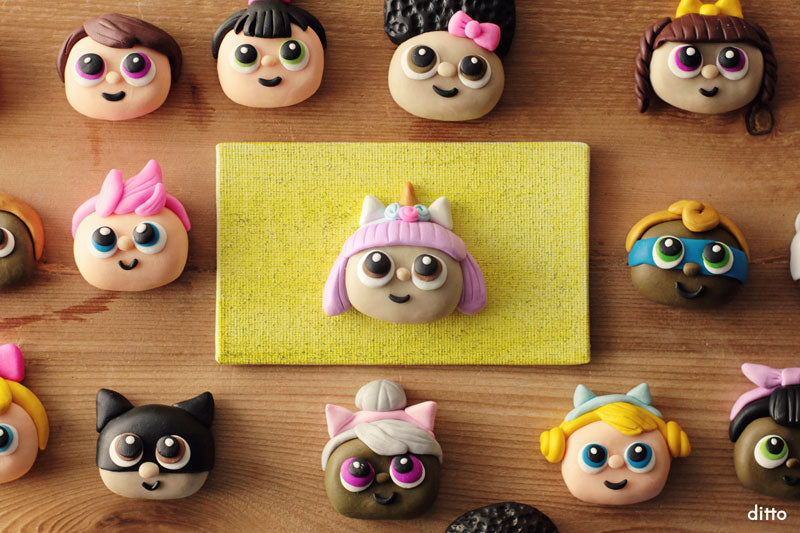 8×16 wooden panel
Masterpiece for birthday person to take home and treasure!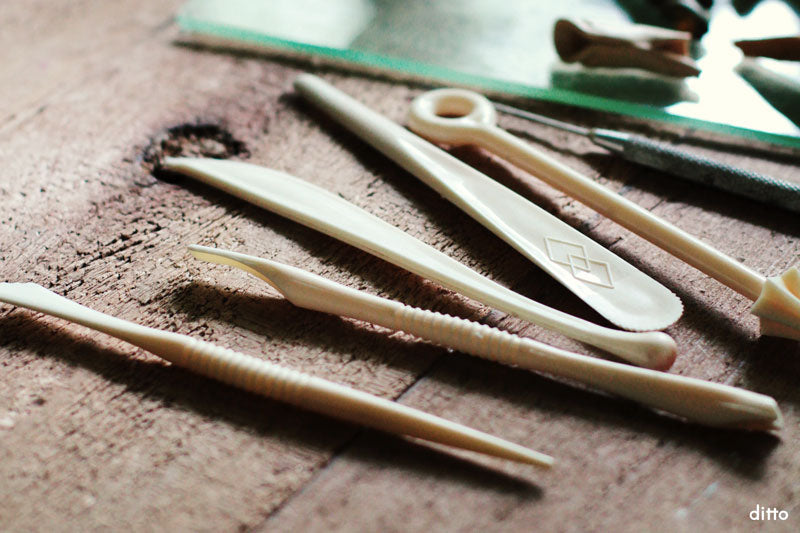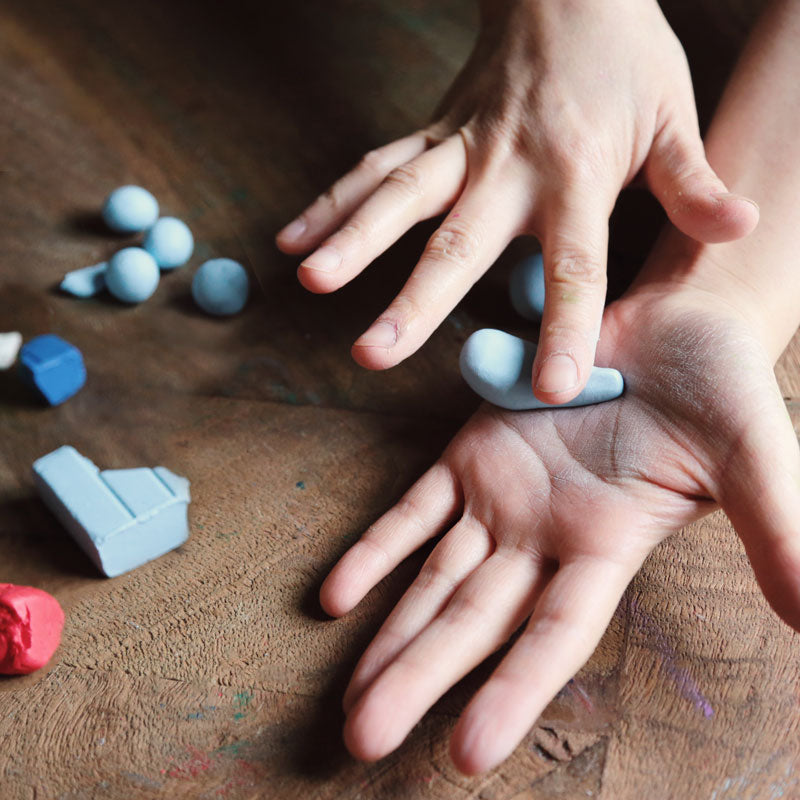 More Details
Any person inside the studio during the party time is considered a guest, excluding the party parents (maximum 4 observing adults for a child's party.)
Please note the studio is a communal space so make sure to book a spot for anyone attending and know that there will be other people in the studio unless you book out the whole studio
Timeline
5-10 mins before your start time: You will be shown to your party area.  Everyone signs in at the door.
Art time (up to 90 minutes): The instructor teaches the chosen art project, step by step!
Last 3-5 minutes: Hand washing and turnover time!  While kids are washing their hands, the studio tables are quickly cleared and wiped down for you!
Party time (25 min): If booked, this is your parent supervised party time! Time for cake, pizza, snacks, etc :)

Artwork Pick Up
Oven-bake clay sculptures are ready in one week.

Earthenware clay pieces are ready in 2-3 weeks.

Besties Portraits are ready in one week.

Completed artwork will be stored in the studio for 2 weeks maximum.